Includes All New Tax Cuts & Jobs Act Loopholes!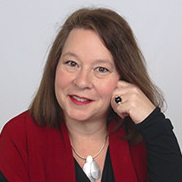 Meryl B. Greenwald
CPA, CTC
Meryl B. Greenwald, CPA, CTC
Meryl Greenwald is a Certified Public Accountant, Certified Tax Coach, and owner of M. Greenwald Associates LLP, and has been saving clients' tax dollars since 1984. Her motto has always been, "Tax Day just records History. Plan for your future NOW!"
Ever since graduating from Ithaca College in 1983, Meryl knew taxes were going to be in her future. After graduation, she worked as an internal auditor for the Hertz Corporation which sent her traveling all over the United States and Canada. That is when she felt the pull towards taxes, so where do you go to learn more about taxes? The Internal Revenue Service! In her time working for the IRS, she learned all aspects of tax law and saw the inner workings of IRS audits from individuals to corporations, since she did them all. Meryl was sought out by a CPA firm and left the IRS. After seven years working at the CPA firm, there was a stronger force pulling her; that force was her father and they teamed up and became M. Greenwald Associates LLP in 1994. They built their firm on the good knowledge and planning they provided to their clients.
Meryl loves to help all her clients save tax dollars just as much as she loves going to the theater and listening to music in small intimate settings. She enjoys spoiling her niece and nephews by spending quality time on a mini vacation with each of them.
Meryl can be reached at (201) 863-5348 or at Meryl @ MGAssociatesLLP.com. Visit her website at MGAssociatesLLP.com for newsletters and tax tips.